Instagram is Facebook's child, and there's no reason to expect any less from it. As stats suggest, 70% of Instagram users have purchased at least once from this amazing social media platform. You will find ready to buy wallet out customers hanging out on this platform who have good online purchasing behavior and are open to trying new brands irrespective of age.
If you haven't used Instagram for marketing, you're likely losing the brand opportunities and revenues big way.
We are working with various industries like- fashion industry, food industry, leather industry, education field, etc. and successfully provided them with increased sales and brand growth rate in the committed time period.
Get in touch with our Instagram Advertising Company and discuss your requirements today.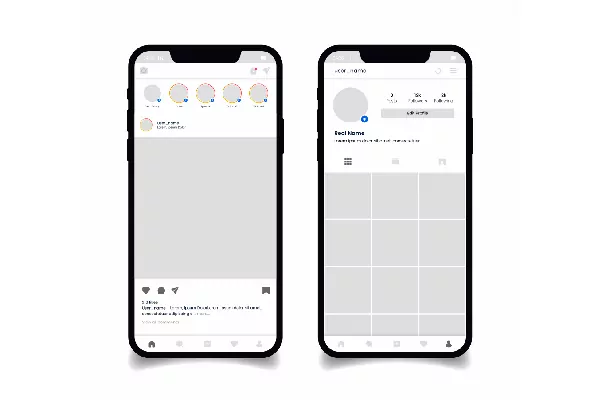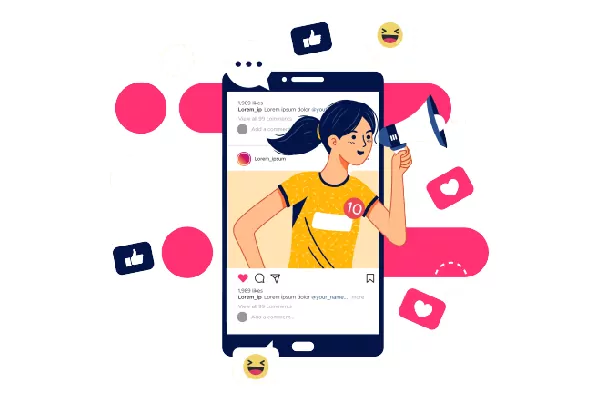 Instagram Advertising Services Our Company Offers
Engagement Pattern Analysis
Determining the best targeting to start with
Account and campaign set up
Audience Targeting and Segmentation
Development of a high-level Instagram strategy
Why Choose Abnoq as an Instagram Advertising Company?
We all want our business to work smoothly without any glitch. Abnoq knows exactly how to run your business advertisements online. It's not easy to run an online advertisement. But, if you're ready to dedicate a fraction of your time in getting the right company to look after your brand's social media handles, half the work is done. So what are you waiting for?
To know more, Contact Us
Fuel the growth of your brand with our instagram advertising company
We, as an instagram advertising agency, can help you launch a campaign that follows a proven formula of success.
Abnoq & Instagram Advertising
We are here to help interactive Instagram marketing & advertising to take it to another level and increase your brand reach and sales rapidly.
Instagram is a really good traffic source; use our years of experience to skyrocket your website and sales page traffic by 200% with our Instagram traffic generation tricks.
Talk to us if you're serious about increasing your brand reach in 2021. we've some amazing plans for Instagram marketing and advertising to let your brand go viral.
Mobile App installation campaigns works best on Instagram due to the fact that 97% of Instagram users use it on their mobile devices who are open to download new apps.
We make customized campaigns to develop more leads right on the Instagram news feed to get the best results in the minimum possible ad investment that maintains your ROI.
We check your sales page before driving traffic because sales largely depend upon your content. We will drive the best traffic, but it won't convert if it's not upto the mark.
We create contents that concentrate on user engagement and can be shared because we don't want 10,000 non-active users; we want loyal customers for you.
ARE YOU ONE OF THESE?
WE HAVE ALREADY PROVIDE SERVICES TO MOST OF THE INDUSTRIES
Agriculture & Farming
Apparel & Fashion
Automobile & Auto Parts
Ayurvedic & Herbal
Books & Stationery
Chemical Website Designing
Computer & Electronic
Education Website Designing
Energy & Power
Environment
Food Products & Beverages
Furniture Website Design
Gifts & Handicrafts
Health & Beauty Website
Industrial Supplies
IT & Telecom Services
Jewellery Website
Kitchen Utensils & Appliances
Leather Goods Website
Machines & Equipments
Medical Website
Metals, Alloys & Minerals
Natural Stones Website
Office Supplies & Stationery
Paper Products
Printing & Publishing
Security Products
Sports Goods Website
Client's Reviews
We feel honored to be able to work with a company that is not only GREAT at what they do but trustworthy at the same time. Abnoq's team is one that are experts at what they do and that is bringing traffic to buy the product, but also they are people that care. Even though we hired them for a project it felt as if we were partners the entire time. Their attention to detail and assuring our success was their top priority. Abnoq is the best Instagram Marketing & Advertising Company in India. Thank you for your continued effort in making our brand successful and getting our message to the world. We are so grateful t work with your team!
They manage our Instagram advertising and have been very creative in their approach. Marketing campaigns have to be constantly managed and Abnoq has done this. They figure out the best ways of getting traffic to our website.
Build a corporate website that stands out from the rest
Collaboration
Got a project?
Let's talk.
Our best Instagram advertising company is an expert at creating and managing Instagram advertisements.