From small smartphone displays to large gaming console displays, screen sizes these days vary according to the users' convenience. This brings with it a challenge for designers. A responsive website page can adjust itself to the screen it is being displayed on and modify its objects according to the user screen. Responsive Websites are now becoming an essential requirement of web design. We are the leading Responsive Web Design Company. We will help you provide smooth connectivity for your website.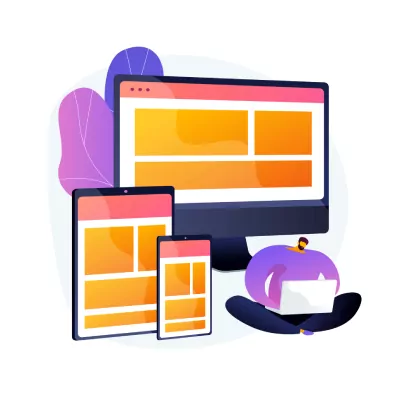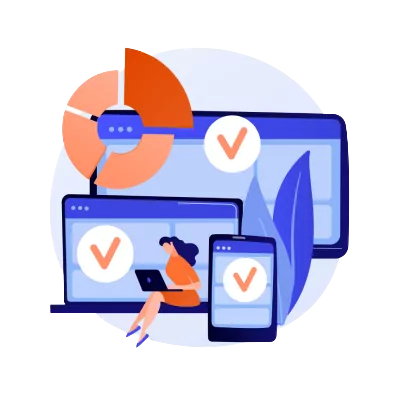 Responsive Web Design Services Our Company Offer
In a Fast-Shifting Online Landscape, Flexibility is the Ultimate Advantage
Instead of going for different websites on different devices, using CSS media queries will quickly optimize your website for various devices. Internet traffic on mobile has grown 18-fold over the last five years and now accounts for 60% of all data traffic the world over, and device sizes are as varied as a user preference.
If you do not swim with the tide in the ocean of design, you risk being swallowed by it. Make sure you first plan for the future and go for a design choice to make you stand out. Different websites for different platforms will limit your brand's reach. Design your responsive website now.
Engage more users with responsive website. Think long term - opt for responsive web design services.
Talk to the best responsive website design company today.
All Screens, One Solution
Benefits of Hiring a Responsive Website Design Company
There are many benefits you reap when you check in with an expert responsive website design company. Just a couple of them are faster webpages, lower maintenance needs, higher conversion rates and improved SEO. Responsive web design goes hand-in-hand with effective digital marketing, making it a service you can't skip on when signing on with Abnoq.
Over half the web traffic within the world comes from mobile devices. once you have a responsive web design, you'll be able to access customers on both PCs and mobile devices, providing you with greater versatility at lower development costs.
Sometimes called "liquid layouts," this kind of grid system scales according to the user's screen, ensuring that every elements resize in relation to one another. Proportions stay the same when web design uses fluid grids implemented within the code.
When someone visits your website for the first time, whether on a desktop or smartphone, you have to create a decent impression. If visitors have to constantly zoom, shrink, or pinch their screens to read your information or study your graphics, they're going to leave your site and you'll lose that business.
Analytic tools now cater to responsive websites, making it easier to tug the data you would like from your traffic, site interactions, and visitor time to better understand how your SEO tactics are improving your business.
Overall, it costs less to exist on both mobile and desktop browsers once you employ responsive web design tactics from a responsive web design agency. rather than creating content strategies for both mobile and desktop, you have a cohesive vision across all platforms. Furthermore, the one-size-fits-all model of a responsive web design means changes you implement are executed across the board.
Videos and images are some of the foremost important design elements on a page. If they're blurry or the incorrect size, then most users will quickly leave your site. Keep them engaged with meaningful and delightful images and videos that help your bounce rate and increase your CRO.
In 2015, Google changed its search engine algorithm to incorporate better rankings for mobile-friendly sites. A responsive web design means including mobile users, thus increasing your rankings on the world's most preferred search engine.
ARE YOU ONE OF THESE?
WE HAVE ALREADY PROVIDE SERVICES TO MOST OF THE INDUSTRIES
Agriculture & Farming
Apparel & Fashion
Automobile & Auto Parts
Ayurvedic & Herbal
Books & Stationery
Chemical Website Designing
Computer & Electronic
Education Website Designing
Energy & Power
Environment
Food Products & Beverages
Furniture Website Design
Gifts & Handicrafts
Health & Beauty Website
Industrial Supplies
IT & Telecom Services
Jewellery Website
Kitchen Utensils & Appliances
Leather Goods Website
Machines & Equipments
Medical Website
Metals, Alloys & Minerals
Natural Stones Website
Office Supplies & Stationery
Paper Products
Printing & Publishing
Security Products
Sports Goods Website
Client's Reviews
My new site created by Abnoq just launched. They've done a great job of creating exactly what I wanted. Easy to work with and very responsive. They met all of my expectations and had a lot of insight regarding marketing tools I didn't know existed. Abnoq is the best Responsive Website Design Company I worked with.
Our site is beautiful! It is easy to navigate. The support has been remarkable for the Responsive WordPress Website; if I don't understand something, or can't accomplish a task, Abnoq is very responsive and they lead me in the correct way. Abnoq is an extremely talented Responsive Web Design Company. We are amazed from where traffic to our site comes; we are a moderate-sized nonprofit and now we are having global visitors.
Boost your brand value with a responsive website
Some of our
Featured Projects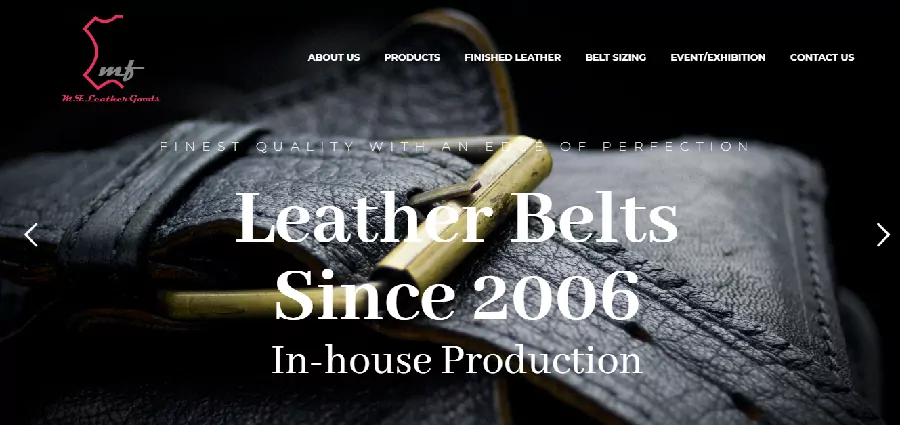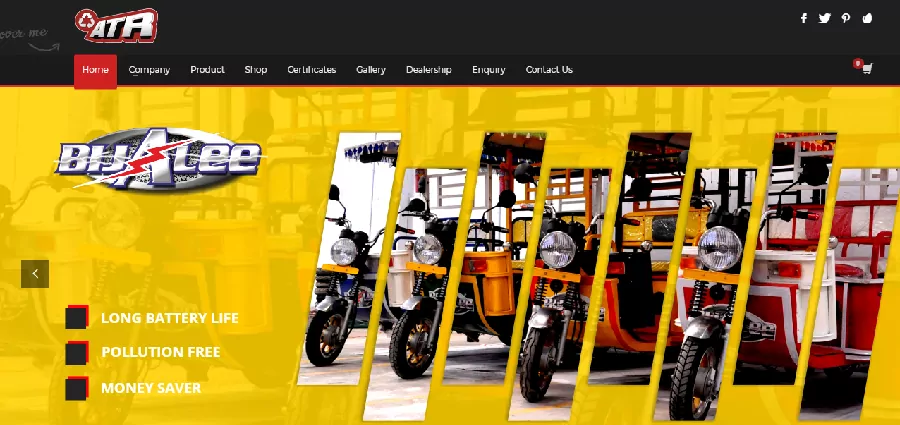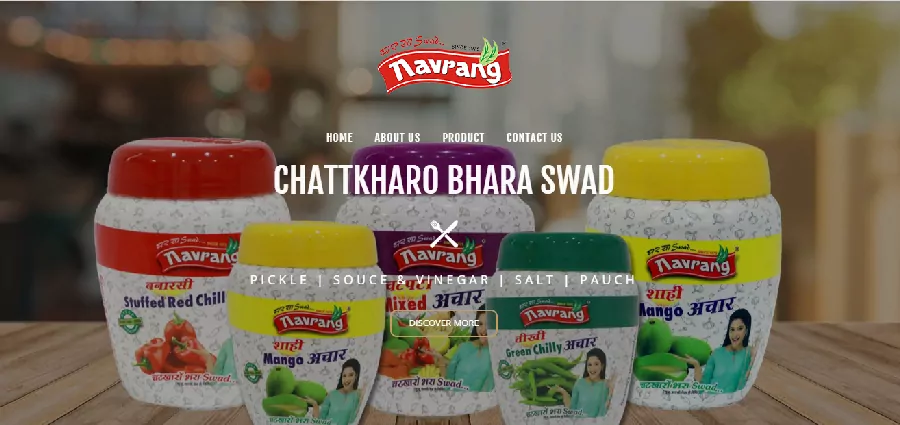 Collaboration
Got a project?
Let's talk.
Our responsive website design services will help you at creating a responsive website that delivers smooth integration.