Affiliate marketing is a method of earning money, as commissions, whenever someone promotes a company's products or services and drives sales. Here's how it works.
How many times have you ever lamented the restrictions of your marketing efforts because of budget or time? For sure, your brand will be as big as Google if you had their massive marketing teams!
Well, what if we tell you that there is a way to urge an endless number of companies , influencers, and individuals marketing your product or service for no initial outlay and for just a small percentage of commission?
It is known as affiliate marketing, and it is being grabbed by global brands around the world.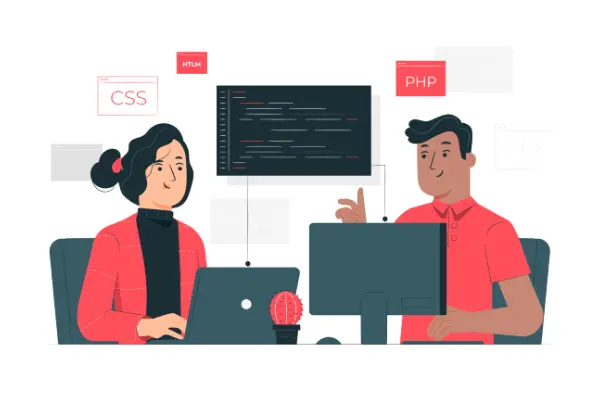 There are mainly three different parties involved in affiliate marketing:
Creator or Seller: The seller is basically the retailer or manufacturer that has a product or service to market.
Advertiser (affiliate): The advertiser or affiliate can be an individual or a company that markets the product or service on their website or social media, with the motive of making sales. When the product or service is sold, the affiliate receives an amount of profit.
Consumer: If you shop online, there are chances that you have purchased from an affiliate. While affiliates will sometimes choose to disclose to the clients that they are receiving commission for the sales they make, it's usually a seamless process.
Consumers frequently pay more for the product purchased through affiliate marketing because the affiliate's share of the profit is included in the retail price. The consumer will complete the purchase process and receive the product as normal.
How does affiliate marketing work?
Affiliate marketing is a process through which an individual or a company earns a commission by promoting or marketing a product or service of others company.
Affiliate marketers run advertisements, and when the consumer clicks on them, they are taken to the seller's website or web page and goes through their fulfillment process.
Commissions are generally based on sales, but in some cases, affiliate marketers also get rewarded for leads, click-throughs, or downloads.
What are the benefits of affiliate marketing?
For the seller, affiliate programs increase their reach and often allow them to target niches. For example, a popular photographer may be an affiliate marketer that targets camera equipment.
The ROI is excellent because sellers only pay for the affiliate's marketing efforts when a sale is made.
For affiliate marketers, it is an easy way to earn passive income. There is no start-up costs, and it's fairly easy to set up. Affiliates can work remotely and can choose for themselves the time and effort they wish to invest.
For both parties, affiliate marketing is also scalable. Affiliate marketers can introduce unlimited new products to market to their audience, and sellers can grow their networks of affiliate marketers by increasing commission rates or offering other incentives.
Talk to marketing experts?
Abnoq is the top digital marketing agency in India, staffed by professionals who understand how to maximize results from affiliate marketing – and every aspect of your marketing mix.
To know more about how we can help you to grow your business, Contact Us, or give us a call on (+91) 7905294600