In the dynamic world of digital marketing, staying ahead of the game is crucial to capturing your audience's attention. As the social media landscape evolves, Snapchat emerges as a powerful platform for businesses to connect with their target market in a unique and engaging way. At AbnoQ, we are thrilled to introduce our cutting-edge Snapchat Marketing Services that promise to elevate your brand presence and boost your business growth. Let's dive into the realm of Snapchat Digital Ads and uncover the endless possibilities it offers.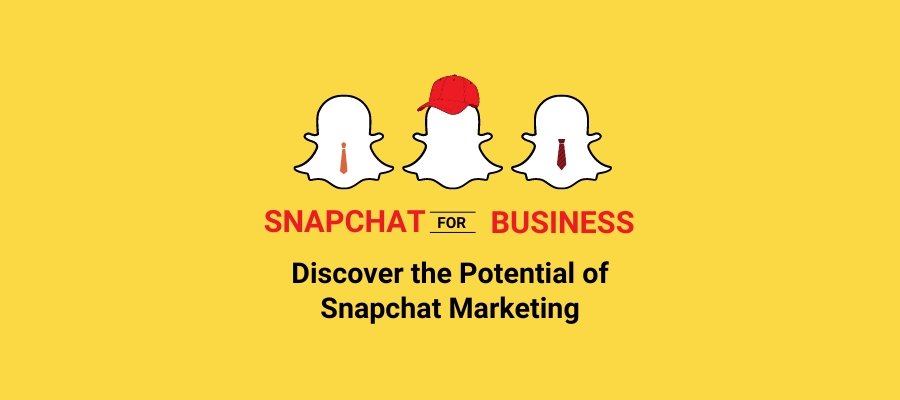 What is Snapchat Marketing?
Snapchat is a social media app that allows users to share photos and videos, known as "snaps," with their friends and followers. As it gained popularity, businesses recognized its potential and began leveraging it for marketing purposes. Snapchat Marketing involves creating captivating content to reach a wide audience and promote products or services, thus driving business success.

Why Choose Snapchat for Business?
a) Massive User Base: Snapchat boasts over 383 million+ active users daily, making it a vast pool of potential customers waiting to be tapped into.
b) Engaging Content Formats: With features like Stories, Lenses, and Filters, Snapchat offers creative opportunities for businesses to showcase their products or services in a fun and interactive manner.
c) Targeted Advertising: Snapchat allows businesses to target specific demographics, interests, and behaviors, ensuring your ads reach the right audience.
d) FOMO Marketing (Fear of Missing Out): Snapchat's ephemeral nature creates a sense of urgency, encouraging users to engage with your content promptly.
Benefits of Snapchat Marketing Services with AbnoQ –
a) Unmatched Expertise: AbnoQ is a trailblazer in the digital marketing industry, and our team of experts has mastered the art of Snapchat Advertising. With years of experience, we know how to craft compelling campaigns that resonate with your audience.
b) Personalized Strategies: We understand that each business is unique. Our tailored Snapchat marketing strategies cater to your brand's identity, ensuring your message aligns with your values and resonates with your audience.
c) Maximized ROI: By utilizing data-driven insights and analytics, we optimize your Snapchat ads for maximum performance, ensuring you get the best return on your investment.
d) Continuous Monitoring and Optimization: We don't stop at just launching your campaigns; our team constantly monitors their performance and makes necessary adjustments to drive better results.
Why AbnoQ is the No.1 Snapchat Advertising Agency?
a) Proven Track Record: AbnoQ has a history of successful Snapchat campaigns that have driven tangible results for our clients.
b) Creativity Redefined: Our team of innovative minds consistently pushes the boundaries to create captivating content that captivates audiences and leaves a lasting impression.
c) Client-Centric Approach: At AbnoQ, we prioritize our client's needs and aspirations. Your success is our success, and we work diligently to surpass your expectations.
How to Get Started with Snapchat Marketing Services?
a) Reach Out to Us: Getting started with AbnoQ's Snapchat Marketing Services is just a DM away! Contact us today to discuss your marketing goals and let us design a tailored strategy for your business.
b) Campaign Creation: Once we understand your objectives, our experts will curate a bespoke Snapchat marketing campaign that aligns with your brand vision.
c) Launch and Optimize: Once the campaign is set in motion, we continuously analyze its performance and optimize it for the best outcomes.
In the ever-changing landscape of digital marketing, Snapchat has emerged as a powerful platform to connect with your audience and boost your business growth. With AbnoQ's Snapchat Marketing Services, you can harness the full potential of this dynamic platform and watch your brand soar to new heights. Don't miss out on the chance to be part of the Snapchat revolution. Get in touch with us today, and let's embark on this exciting journey together!