The term Social Media Marketing (SMM) is not as complicated as it sounds. You will find tons of complex definitions for the same on the Internet. But in simple language, it is the usage of the social media platforms to grow your business. Yes, it's that simple. Implementing it might not be all plain-sailing but believe me, the outcomes are always Gigantic.
Before proceeding any further in this article, I want to bring few things to your notice. This article, like every other articles on the Internet, is not re-written by taking the references from the other's blog posts. Instead, it is purely inspired by a case study of my business that went from 0 (Zero) to 10,000 (Ten Thousand) daily customers on my business website with the help of the Abnoq Services Private Limited.
Am I getting paid to write this article? It might be hard for you to digest but the answer is No. I myself wrote an e-mail to the company and asked them if I could write my case-study on their platform as a gesture of my gratitude towards them.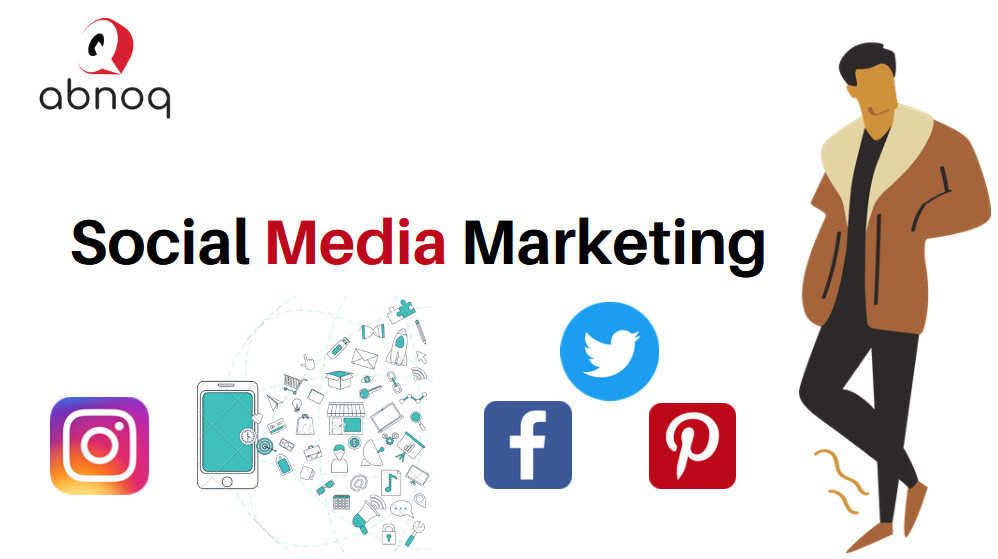 What is Social Media Marketing?
Social Media Marketing (SMM) is a technique used by digital marketing agencies to increase brand and business awareness online with the help of the Social Media Platforms. It helps in building audiences and even in increasing the sales of the business. We know that most of the Internet audience is present on the major social platforms like Facebook, Instagram, Twitter etc. SMM helps in attracting these audiences towards your business.
When you scroll down the Instagram Feed or the Insta Reels, you might have come across some advertisement of certain products. See the below screenshot for example: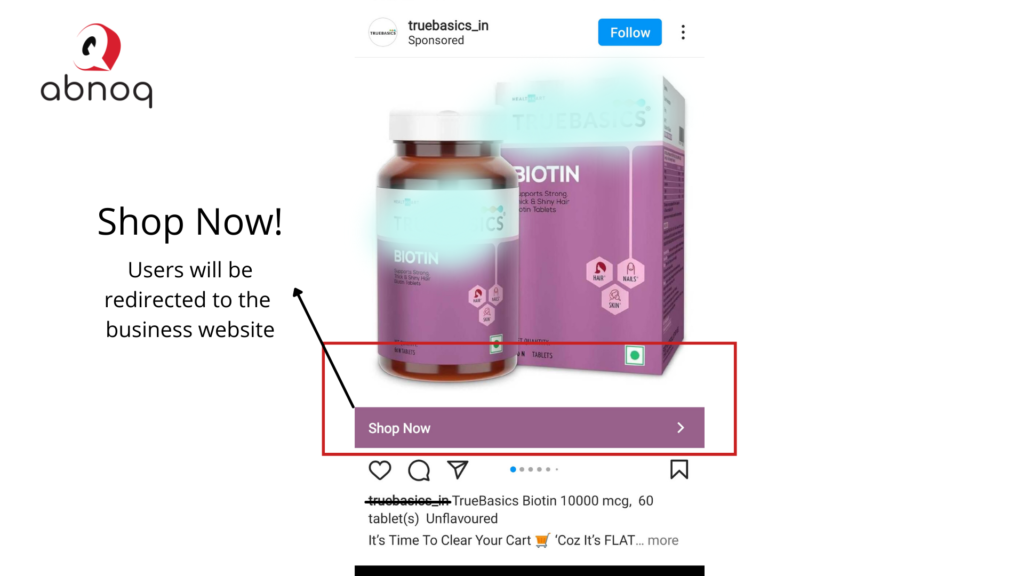 This is one of the ways how social media marketing works. Tiktok, no matter how much it is mocked, has over 1 billion active users even after its ban in many countries. These users consumes products and services worth more than million per day. Using such platforms to deliver our goods and services to the audiences is called Social Media Marketing.
Taking example of my business:
We met Mr. Akash Narin Gupta (Director) in one of his offices in Lucknow. Till that time, I didn't know anything about SEO or SMM. I met him through one of mine friend who had been client of the Abnoq since past few years. Finally, I got the opportunity to explain my business to him and take his advice on putting my business online. I own a Fashion Store in Lucknow and the plans of pushing my business online were already revolving around my head. Especially, during the whole period of the Lockdown.
Mr. Akash took sometime to study my case and finally came back to me after a week. He suggested me to develop an E-commerce Website and then do Social Media Marketing to engage customers on the website.
You must be wondering – 'Why would people choose my website over business giants like Myntra, Trends or Ajio?' I do had similar questions in my mind and I'll make sure to answer all such questions in this article itself.
Why Social Media Marketing (SMM) is Important?
Yes, it is hard to outrank business giants on the Google Search Engine but one needs to understand that Social Media Marketing is not Search Engine Optimization. SMM means to promote a business online using social media platforms and not ranking the business website on search engine. Why would people choose you over other business giants? Seeing something nice on the Internet increases one's urge to buy it and it is a common human behavior.
How do you think Amazon, Myntra, Flipkart etc. become popular? Very few people knew about these platforms before these were marketed on the Social Media. It is Social Media that helps making a BUSINESS a BRAND!
People will choose your business over others because this is what has been happening since decades. What if Myntra never started selling online thinking that Amazon is already doing it. What if a college based Startup – Bewakoof never started selling online thinking that Myntra is already doing it. Social Media Marketing is important because:-
Advantages of SMM:
Following are the advantages of Social Media Marketing (SMM) –
It increases brand awareness.
Drives traffic to the business website. (More traffic = More Conversion = More Sales = More Money)
Improves Search Engine Ranking. (Not instantly but for sure if done for longer term)
Increases Sales.
Cost-Effective
Increases Consumer Loyalty.
Since, I already owned a business, it was hard for me to learn these skills from scratch and focus on the business simultaneously. I agreed to hand-over this project to Lucknow based Digital Marketing agency – Abnoq Services and they didn't took long to build a customized e-commerce website and application for me. They even deployed them on the Internet and I had nothing to do in it.
I haven't really faced any issue till now but even if some technical issues arises in my website or application, Mr. Akash and his team fixes it in the blink of an eye.
Summary
Nobody can deny the advantages of Social Media in modern world. You are already at lost if you haven't yet started using SMM to enshrine your business. One thing to keep in mind is that Social Media Marketing is not magic and it does not work overnight. SMM requires time and results are always well worth waiting. It costs very little to no cost to begin this practice. It is always suggested to take help of some experienced leader while trying it for the first time.
To them who are still thinking, I would say: Your Competitors are already on Social Media!