Keyword research is one of the primary steps and one of the most crucial SEO factors for identifying optimization opportunities for getting the right traffic to your website.
The difference between a website that gets millions of organic searches and one that gets none are the keywords you employ. If you don't pay attention to these, you'll target either a high competition keyword (lots of competition for page 1), or miss the mark on your market altogether.
So let's get this out of the way now. Keyword research isn't an inventory of words. Keyword research is the work done to spot numerous factors that include traffic, clickthrough rates over time, conversion, and many more keeping in mind your audience and also the goals of your business.
By using effective keyword research tools you'll determine popular underserved niches in your target marketing, find related markets you'll have overlooked, and rank well in search engines results that have the best traffic for your ideal visitors.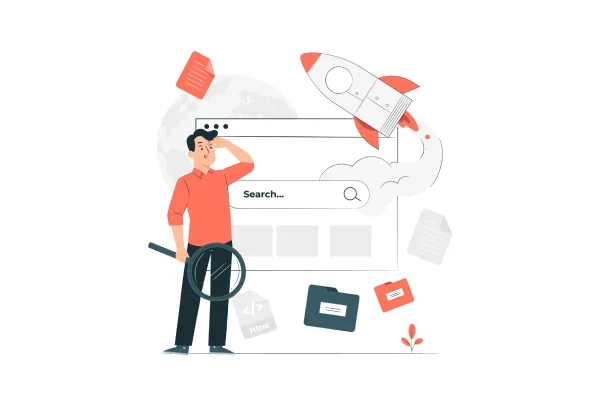 What is a Keyword?
A keyword is just a word or phrase typed into a search engine to seek out information on the specified topic. A longtail keyword phrase is a group of three or more words that can be more targeted than a simple one or two-word search. Longtail keywords assist you in targeting your audience efficiently.
Example:
Simple Keyword: salt
Longtail Keyword: best salt for cooking
Using Keywords in your writing
Knowing your right audience and your target keywords before writing, updating a page, will help guide your writing. By optimizing your page for a keyword or phrase you'll create content that sounds natural, and human-centered, as you write it, but can include your keyword phrase to form a much bigger impact on SERP.
Keyword vs Longtail Keyword Phrases
Imagine all the search results that are available for an inquiry for "salt". Alternately, what is going to come up once we use the longtail keyword phrase of "best salt for cooking"? The searchers are going to get the results they were really were trying to find, and as long as our article really is that search, then click to our site will likely be a successful one, keeping the user on the page to read the content thereon page.
This is good for the page owner because it eliminates traffic that wasn't meant for our content, lowering down the bounce rate, and only getting people to our article about your subject.
The plus point is that many small companies don't even consider longtail keyword phrases when writing their articles. By utilizing keyword research, you'll identify underserved phrases and make content to focus on that underserved traffic. The more specific you're with the keyword phrases, the higher is the chance you get of being ranked higher on the search engine result page.
How will you know if a particular keyword is the one that you should target?
1) Start with a seed list
Write down as many words and phrases as you can about your page. You will want to do this for your website overall, and also for your individual page or post. This is your best guess at words that would describe the content on your page. If you think of more words throughout the process, add them also. This is an organic list and continue to morphing them throughout the life of your website.
2) Ask these questions of each word/phrase of yourself:
a) Do people really search for this word/phrase on the search engines?
b) If people get to your website from searching for this word, will it be what they are really searching for?
c) Are people who get to your website from that search your target audience?
If your keyword for the page doesn't answer these questions, they should be adjusted.
How hard will it be to rank for the word/phrase?
You may have exactly what people are searching for on your website, but if no one can find you because your competition is too strong, all of your SEO efforts could be wasted. This is where keyword research comes in.
Need Help With Keyword Research?
Abnoq is the top digital marketing agency in India, with great experience in SEO and Keyword Research. We understand how SEO and Keyword intersect to create a powerful strategy that generates leads and converts them into customers.
To find out how we can help your business with right keywords, give us a call at (+91) 7905294600.