Facebook's news feed algorithm has changed a lot this year. Therefore, advertisers should refresh their advertisements on the platform.
Conversion rate is a critical metric for social media advertisers. For many of them, conversions are a priority because they mean the individual has gone from a simple visitor to a customer. Thus, a good conversion rate is a key indicator of success and results in a significant ROI.
Conversions don't end with just driving purchases. They are also about inciting action: the objective of a campaign can indeed be to increase subscriptions to the newsletter or to result in the addition of products to a wish list on a site.
Facebook is considered to be the dominant social media when it comes to conversions, which reinforces the importance of ads on the platform. Here are 10 tips to significantly improve your campaigns.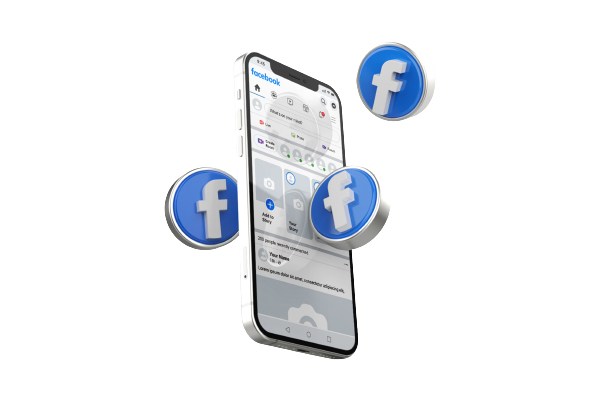 1: Define your conversion
Before any attempt to convert, you need to establish a clear conversion goal: What do you want the individual to do after seeing your ad?
The types of conversions offered by Facebook are: view content, add to wishlist, or buy. You can also create one yourself, if you have other ideas in mind.
Please note: one ad alone will not meet all of your conversion goals. So create an advertisement for each goal.
2: Don't neglect your landing page
An ad should be at least as good as its landing page. When choosing where your conversion should take place, make sure everything is in place to deliver it.
Here's how to prepare your landing page:
Implement Pixel : Once you have identified the page on which you want the conversion to take place, you will only have to add the Facebook Pixel code to the page in order to track the conversion.
Aim for Continuity : If your ad gives the customer something, check that the landing page is giving it, that it matches the individual's expectations. Here the way you turn things and the design of the page matters a lot.
Optimize for Apps : Now that more and more people are ready to buy from their cellphones, maybe you should direct them to your app.
3: create eye-catching visuals
It takes only 2.6 seconds to decide on one web page rather than another… This is why the use of eye-catching images increases your chances: most of a first impression results of design.
Don't overload . Facebook recommends that you use text in moderation. Instead of cluttering up your visuals with text, try putting them in the spaces provided. If you are forced to insert text, use the Facebook "Image Text Check" tool.
Use GIFs or videos. Opt for movement rather than stillness: once again, the animated catches the eye.
4: Produce an effective and engaging speech
Vivid speech is also part of the construction of a successful advertisement. Only, it should neither be too short – because empty – nor too long and in these cases, rather boring.
Be personal . Use personal pronouns, suggest a relationship of trust between the brand and its audience.
Avoid too scholarly language . It is important to adapt to your audience, if your speech is too technical, no one will understand.
Be brief . Faced with too long a speech, the public is distraught and intimidated. In short, concentrate on the essentials and abandon the rest.
5: Include an explicit call to action in your ad
Since conversions today are mostly calls to action , you need a solid one.
The powerful verbs such as " start " " discover " find "or" explore "are very effective if your goal is to direct users to your site.
If your goal is to focus on buying or joining, then be more direct with phrases like " buy now " or " sign up ".
6: expand your audience
When you create your advertisement, do not hesitate to check the " targeting expansion " box: Facebook then takes care of finding other users, in addition to your audience, likely to be interested in what you are offering.
This allows you on the one hand to reach more people but also possibly to increase the conversion rate while reducing your cost per conversion.
You can also create a Custom Audience : if you have data such as a list of email addresses for example, you can import them to Facebook in order to find customers.
7: Choose the right ad format
Depending on your campaign goals, some Facebook ad formats will be more suitable than others.
Here is what you need to have in mind before making your choice:
The "Carousel" format and "collection ads" are ideal for promoting different products or multiple features.
Facebook Offer ads allows you to broadcast special deals or discounts. If someone stumbles upon your ad, Facebook will send them a notification urging them to redeem.
Facebook Canvas ads is a very relevant format for large visuals and full screen ads.
8: Track your performance across multiple devices
Beyond where you want your conversion to take place, you need to keep track of clicks and conversions from laptop to desktop. Even if your campaign is only desktop-focused, Facebook recommends that you install the Software Development Kit in order to get more data and expand the target audience.
9: Opt for a "click on the link" objective at first
If your ad isn't driving enough conversions in the early days, maybe it's because Facebook doesn't have enough data to deliver it properly. This is because Facebook needs around 50 conversions per ad in the first 7 days to finally deliver it.
Ads Manager lets you see how many conversions you've had. If you observe that there are less than 50, then Facebook recommends that you go for a goal of link clicks rather than conversions.
10: turn your analysis into knowledge
As in every social media campaign, it is essential to master the performance analysis accurately . This allows you to understand what is working and what is not and not duplicating your mistakes in future campaigns.
Need To Level Up Your Business?
To know more about how we can help you to boost your website's performance, Contact Us.