In terms of digital communication , in addition to natural referencing , using Google Ads advertising helps to gain visibility and generate revenue.
Although this process is not a must, when it is mastered, the results are convincing.
On the other hand, before embarking on a commercial campaign, you have to ask yourself the question of your positioning: B2B or B2C ? and over what period to position ourselves?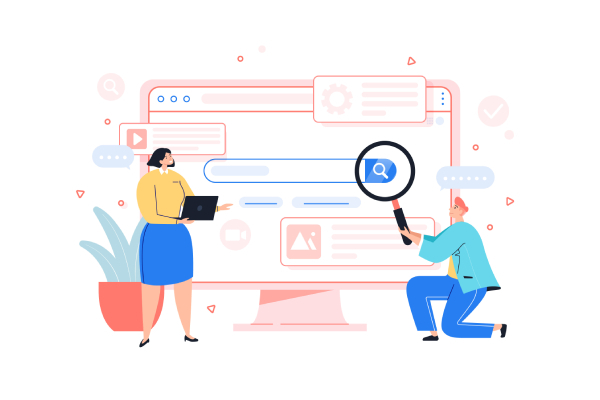 Google Ads, a mandatory lever in web marketing?
Today, for their research on the Web, people tend more and more to use their smartphone . Google has therefore adapted its display for smaller screens and Google Ads ads (now 4 in number) appear at the top of the SERPs , before SEO links, business oblige. They are distinguished by the small "Ad" pictogram which precedes each one. between them. Google Ads advertising therefore represents a lever that should not be neglected to be visible to Internet users, especially those who do not take the time to scroll on the page or are likely to be fooled by this presentation.
Yes, Google gives pride of place to Google Ads ads (because it constitutes a significant income for its engine), nevertheless, in terms of web marketing, we must not forget that natural referencing remains essential to generate free and quality traffic because it still remains the preferred channel for Internet users. An Adwords campaign thus complements SEO by generating leads (newsletter subscription, request for quotation, online sales, going to a physical store, etc.), provided that the period is properly targeted (month / day / hour so as not to have a budget too high ), to know your target (a B2C consumerist population will be more appropriate than B2B, the latter looking for more advice than price) and naturally master the tool.
How do you know if using Google Ads is relevant for your brand?
To assess the relevance of advertising Google Ads , a prior test of its potential in the advertiser's market is necessary.
It is necessary to start by defining the keywords that the targets are likely to enter, and launching queries. The number of ads that appear at the top of the results, and sometimes at the bottom of the page, indicates the level of competition in this sector.
The weaker the competition, the more interesting it is to activate leverage to obtain quality visits at a lower cost.
In markets where supply is significantly greater than demand, Google Ads should be used with care to avoid heavy investments that ultimately bring little value.
Why entrust a Google Ads campaign to a professional?
A paid referencing campaign requires some knowledge of the world of digital marketing , its techniques, its jargon. In addition, such an action requires serious monitoring in order to measure its impact in terms of business.
In addition, Google Ads ads, by promoting the brand's products or services, serve to attract customers. Once you arrive on the landing page, and more broadly, throughout your visit to the site, the latter must have the best possible user experience . This involves several aspects:
smooth navigation on any device,
a pleasant and airy presentation,
rich and interesting content,
easy access to "click to action" buttons and to the payment page for merchant sites,
etc.
As a result, a site touch-up can be done to maximize the effectiveness of the Google Ads campaign.
For these multiple reasons, unless you have advanced skills in web marketing or have previously followed a training course, it is not advisable to manage this time-consuming activity yourself. Resorting to specialized agencies is the best solution.
Need To Level Up Your Business?
To know more about how we can help you to boost your website's performance, Contact Us.