With the many changes that take place regularly in the industry, SEO is an ongoing challenge for website owners and managers.
For this year 2021, local SEO will thus undergo significant changes and the location of offers and services becomes strategic. Appropriate measures must be taken so as not to end up at the bottom of the list in search results.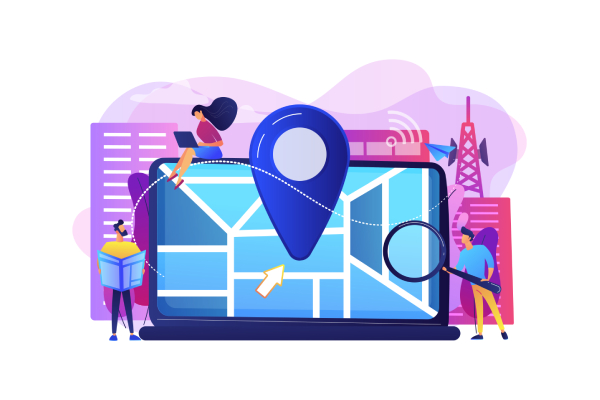 1 – Focus on directories
Today, all information searches often begin on the Internet. The local SEO and plays a predominant role for the companies and professionals who wish to establish their presence, attract clients and stand out in their industry, especially if it covers a specific geographic area.
Among the tools to consider and favor are online business directories (Tripdadvisor, Yellow Pages, etc.) used by 80% of Internet users. Google My Business (GMB) or Bing Places for Business should not be overlooked.
Listing in recognized local directories , but also in less popular ones, is therefore essential.
To optimize your SEO , take care to provide the same exact information, with the correct spelling, on all directories.
2 – Do not neglect the titles, description tags and content
In principle, the titles and tags of meta descriptions are published in search results. The search engines always take into account.
It is therefore essential to optimize these elements, just like the content of your pages. You can even profit from them in other ways by using them as a means of advertising.
To do this, choosing suitable formulations that could arouse the interest of the Internet user is recommended. The objective then remains:
to find the right catchphrase, the right slogan that will attract the attention of the Internet user,
to clearly specify the location (city, department, region),
to arrange for the engines to index the tags.
The title length is 50 to 60 characters, and the description should be between 60 and 200 characters, which gives you plenty of options.
Regarding content , in addition to designing them according to your needs and your local positioning objectives , the use of structured data markup is also a way to improve the ranking of your site or your pages by search engines .
3 – Take into account the opinions of Internet users
One of the ways that will also help you optimize your local SEO strategy is to take into account the opinions left by internet users .
Almost 85% of the latter look at this information to decide on a specific provider, it is therefore interesting to follow these comments and respond to them regularly, naturally specifying your geographic coverage.
Forums, company sites, comparators, social networks and of course, GMB (Google MyBusiness, on the right side of the page when you search for your name, rating with stars) are thus to watch. The positive comments are indeed taken into account by Google, and in the same way, the geographical aspect, if it can be inserted there, is not to be neglected.
Need To Level Up Your Business?
To know more about how we can help you to boost your website's performance, Contact Us.