Content marketing has today become an essential lever in a global digital marketing strategy. This marketing technique allows the creation and distribution of relevant and qualified content that interests your audience. It makes it possible to reach and engage a targeted audience. Here are 5 helpful steps to help you define your content marketing strategy: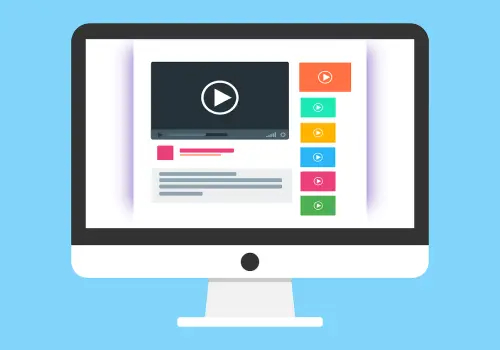 1. Define the audience
Passing on a message requires you to carefully define your target beforehand: What is their age group? Where does she live ? Where is she working ? What are its centers of interest, its uses, its modes of expression? etc .
2. Define your goals
Your objectives are often multiple: increase your traffic, develop your brand image, recruit new customers, generate prospects, create and engage your community, retain your customers or even increase your number of subscribers. It is important not to spread yourself too thin and to select one or two and focus on the actions you need to take to achieve them.
3. Develop a content strategy
Who will create the content? Are you going to do it internally or call on an external service provider? Each of the choices involves a different work process and costs in both. Either way, don't do it alone without training.
What type of content to create? The typology of your content will be determined by your audience defined beforehand. You will then choose the medium that your audience prefers: Blog articles, videos, free blank, templates, checklists, PowerPoint slides.
Which distribution channel to use? what are the channels that will best deliver your content? You have several such as your blog, your website, your YouTube channel, your social profiles, or your newsletter. The important thing is not to occupy all the available channels, but to choose those on which your audience is active and which you control.
4. Promote
This is the most important step. Most content marketing efforts fail because of a bad promotion strategy or the lack of promotion at all.
To do this, several tactics and actions are available to you: publish on social networks, use advertising on Facebook, send emails to your contact list, mention influencers in your content and notify their presence in your content, participate in your community (Facebook group, LinkedIn and others.)
5. Measure the results
Measuring the results will have several advantages: it will make it possible to know which actions work best and to bring corrective actions to those which are less effective.
But how do you measure the success of your content strategy? You will need to decide what performance indicators to use in order to know if your content strategy is effective and how to correct it if necessary. Here are some performance indicators: number of unique visits, geography (where are your potential customers located? …), readership from mobile, bounce rate, time spent on content, heat map or click map, number of page views, comments, number of visits to your blog, the number of times your content has been shared, the number of new requests for information, the number of new subscribers, the number of comments on Facebook, etc.
If you follow these 5 steps, it is sure that your content strategy will get off to a good start and allow you to reach your goals and meet the expectations of your potential customers. Our agency can help you optimize your natural referencing by working on your content. Do not hesitate to contact us.
Need To Level Up Your Business?
To know more about how we can help you to boost your website's performance, Contact Us.