We can notice that more and more websites have an integrated blog that discloses a lot of knowledge or information. It's not for nothing! Indeed, having a blog on your site has many advantages. Even for larger companies, flaunting your expertise while improving website authority is a powerful method of increasing your visibility and credibility. If you are wondering why to blog for your website, you have come to the right place. At the end of this article, you will have only one desire: to start creating your own blog!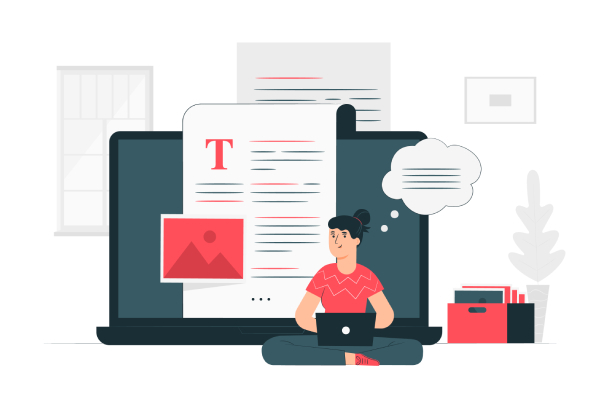 A blog boosts your SEO
Indeed, a blog will help you boost your natural referencing. To judge the quality of a site, search engines mainly rely on textual content. You guess it! A blog will give you a lot more to analyze for the search engines. If on top of that, you manage to write readable and relevant articles, consistent with your activity, your SEO will be better than ever!
Do not think that one or two articles will be enough, on the contrary! Creating a blog is still an investment. You have to be regular in order to show that your site is active and alive. This will show search engines that you are passionate about the topic and that you might be interested in more than one person.
On top of that, you will join the large blogging community! Indeed, when you establish a collaboration or a partnership with another brand, you will be able to talk about both in a dedicated article. This will give you a backlink or backlink. If your articles are so relevant that people love them, you may be lucky enough to find the link to your article on other websites.
Show your expertise in your articles
Having a blog also means showing that you know what you are talking about. In addition to your services page or your product pages, it is always good to have a few articles that are consistent with what you are offering. It is always more reliable to buy a product from a site that is expert in its field! Reading blogs is the most popular activity on the internet, with 77% of internet users doing it.
70% of consumers say that a blog adds credibility to a website.
Whether you are selling cosmetics, clothing, or musical instruments, there is always something to say about your services or products. Follow the trends and get informed! In addition to your current knowledge of your sector, you will be able to find out what people are looking for at the moment concerning you, for example, for a clothing store, what to wear in autumn? Now is the time to strengthen your knowledge and expand your expertise.
Stand out with design
Writing a relevant article is good, but you shouldn't neglect the layout. It must respect your brand's image and reflect what you want to convey. If the blog is paired with a good content strategy, it will improve your branding image.
Your most loyal customers will be those who buy your products but also those who read your articles. The comment section can sometimes be full of questionable comments, but you shouldn't give up because among them are your most loyal customers!
Your blog will also attract new customers, a customer base as passionate as you are in your industry. A passionate buyer loves to discover new things about their passion and even more to read quality content on it! If you can win over your prospects with your articles, you can be sure that they will quickly turn into loyal customers.
A blog strengthens your content strategy
The more you practice writing articles, the more content you will have to share. If before you started blogging you were only posting photos of your articles and special holiday posts, you're going to have a lot more to say now!
As said before, the blog reflects your passion for your industry. It gives life to your website and a human touch to your brand because Internet users know that someone is behind to write about it. You will also have the opportunity to promote your articles on your various social networks: Instagram, Facebook, LinkedIn. This will not only give more visibility to your website but also more relevant content to publish on the different platforms that you occupy. !
Creating a blog for your website can be a time-consuming task. If you don't devote the time it deserves, you risk producing low-quality and inconsistent content. The digital agency Vôo has seasoned editors who are passionate about writing. With our subject matter experts, you'll be sure to have quality content and well-written articles. For more details, visit our SEO services page to improve your SEO!
Need To Level Up Your Business?
To know more about how we can help you to boost your website's performance, Contact Us.